WELCOME TO FINCA HOTEL SES CASES NOVES
The Finca Ses Cases Noves, which was established in 2004, emerges as a fantastic option for those seeking to stay at a charming family friendly farmhouse, located right in the heart of Mallorca, next to the town of Sant Llorenç des Cardessar surrounded by the countryside and gentle mountains in an idyllic and peaceful setting. It's 9 apartments provide a unique atmosphere filled with peace and quiet, whilst the 85,000m2 of the property encompasses the authentic essence of the Majorcan countryside. We boast organic sources of seasonal vegetables, as well as herbs, spices and meat. At our country estate, more than 80% of the products that you can taste come from our own farms and orchards. We produce a wide variety of totally organic and ecological homemade food for our guests using our own resources: goats' cheese, jams, honey, bread, sobrasada, sausages, pâtés and more... If you are looking to enjoy an authentic holiday experience with your family or partner, in an environment in total harmony with nature, book your stay at the Finca Hotel Ses Cases Noves at the best price online.
Finca Hotel Ses Cases Noves
Rooms
Each of the 9 apartments at the Finca Hotel Ses Cases Noves boast their own terrace and include cleaning and maintenance services. You can also find an array of facilities including satellite television, free Wi-Fi, air conditioning and extra-large beds, so that you can fully enjoy a private and independent space to relax during your stay in Majorca. Every apartment features a kitchen with all of the necessary utensils.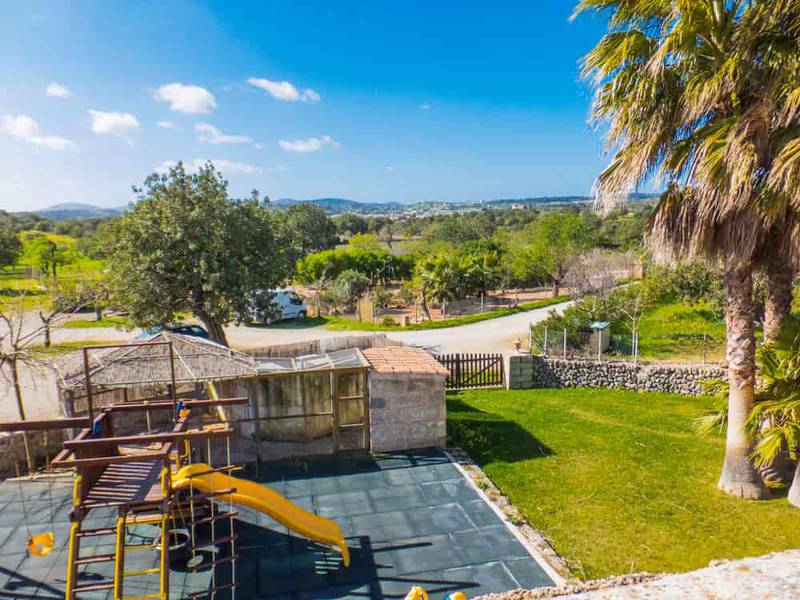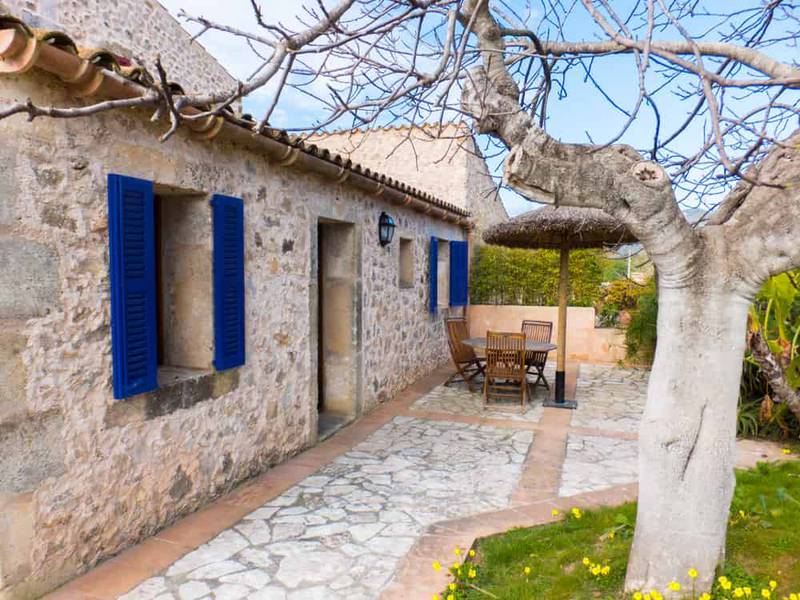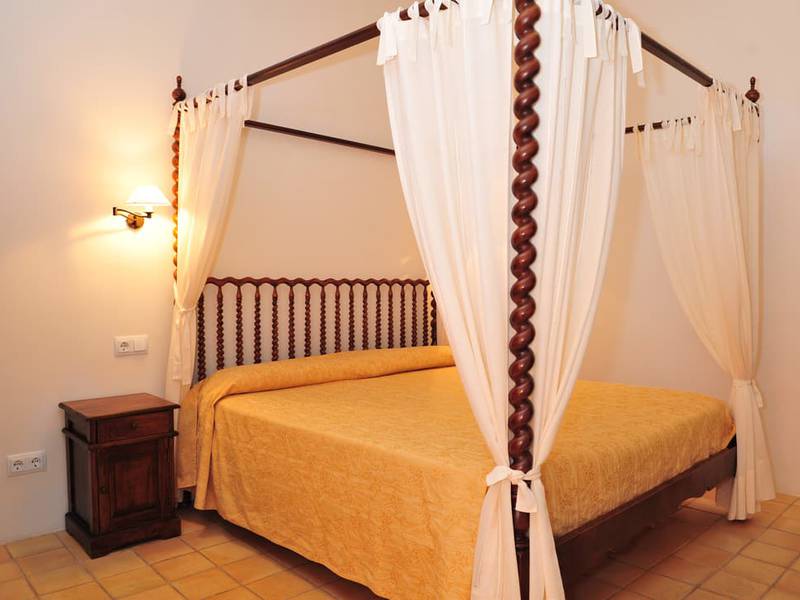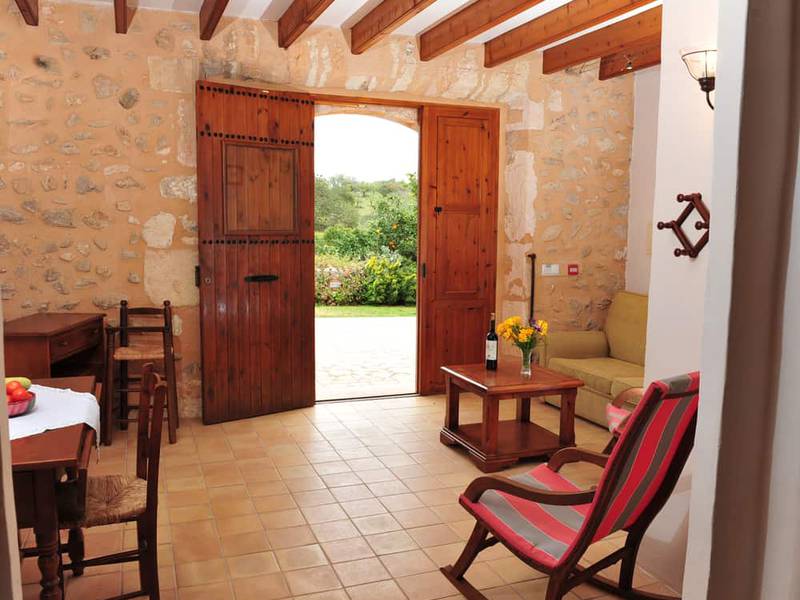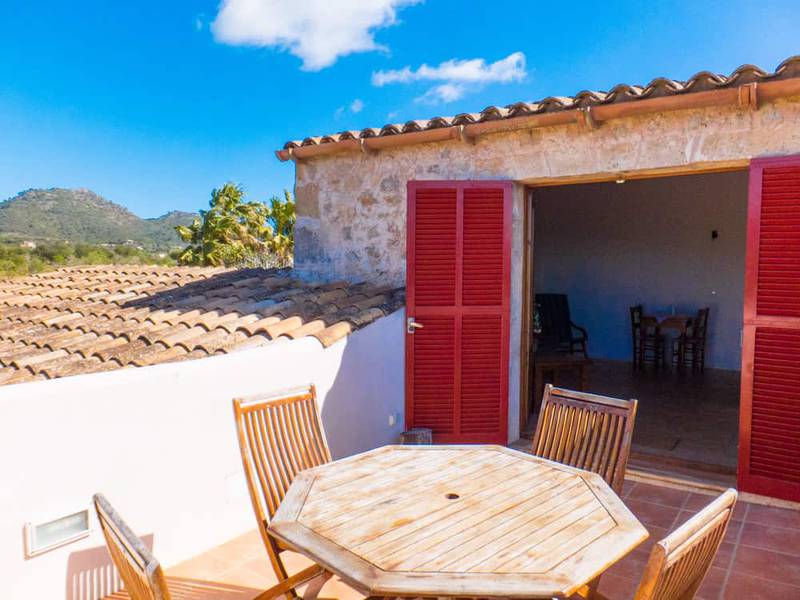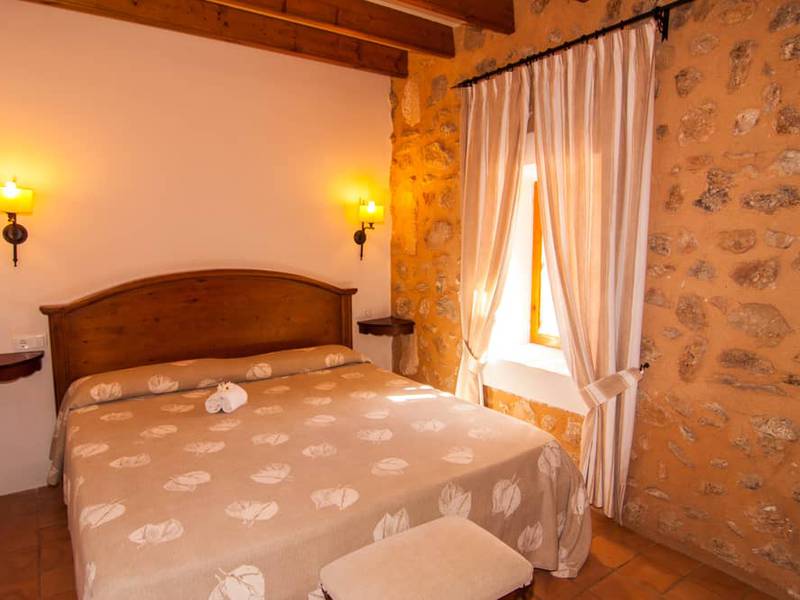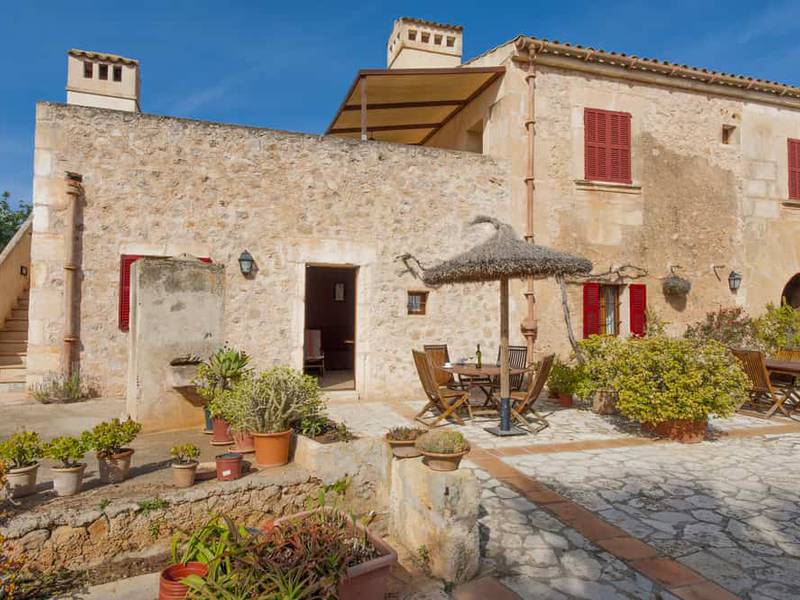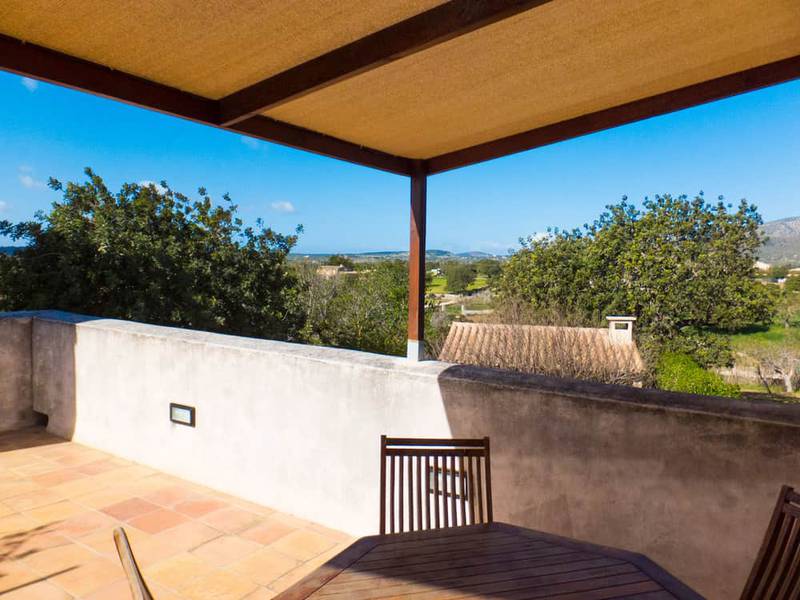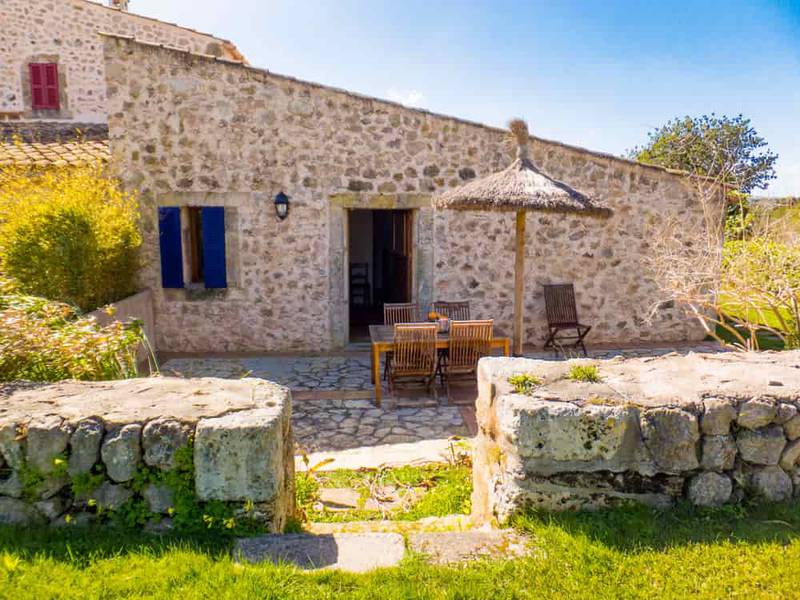 Photo
gallery
The Finca Hotel Ses Cases Noves photo gallery takes you on a tour around every corner of our fantastic agritourism accommodation located in Sant Llorenç des Cardessar. Explore the apartments, communal areas, swimming pool, spacious outdoor area and start planning your next holiday in Majorca today.
Finca Hotel Ses Cases Noves
services
You can enjoy a relaxing and peaceful stay at the Finca Hotel Ses Cases Noves, where you can take advantage of a full range of services for your holiday such as free Wi-Fi, luggage storage, tourist information, car rental service, bike rental, outdoor pool (14x7m), communal barbeque, pet admission, mini football pitch… and for the little ones, a children's' park with slides, swings, all on a padded floor.
Annual Travelmyth Awards: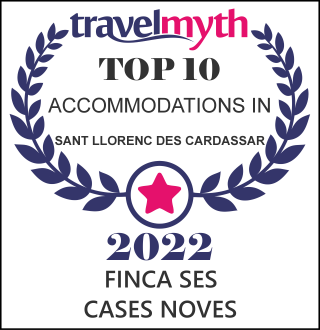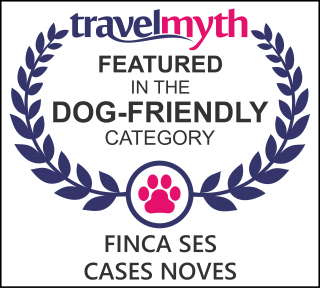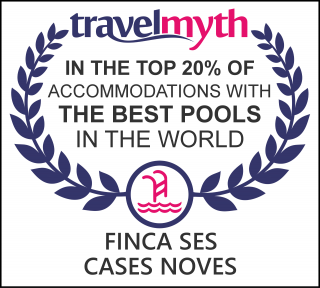 Access for people with reduced mobility
Transfer to the airport (on request)
La Finca Hotel Ses Cases Noves can be found at kilometre 58.3 of the Palma-Manacor-Artà motorway, next to the town of Sant Llorenç des Cardessar, within a rural and truly peaceful environment. Just 8km from here, you can find an array of beaches including Cala Millor, Cala Bona, Sa Coma, Son Moll and Cala Agulla. There are also various golf courses in the surrounding area such as Pula Golf, Son Servera Golf Club, the Canyamel Golf Club and more. 15 minutes from the Rafa Nadal Tennis Academy... GPS : 39°37'20.2"N - 3°17'53.9"E Google Maps : Latitud : 39.6222840 Longitud : 3.2983050
Ma15 - Km 58,3, Sant Llorenç Des Cardassar, Islas Baleares, 07530, Spain
Contact
us
Check out the contact details for the Finca Hotel Ses Cases Noves. Find our email address, postal address, telephone and don't hesitate to get in touch with us regarding any doubts or questions relating to your booking.

Arrivals starting at 13:30 • Departures until 12:00
In case you want to advance the time of entry, or delay the exit, please communicate with the owner in advance. Remember that this service will always be subject to existing availability.

Phone number:

+34 717 771 834 / +34 619 888 937

Best price online
Guaranteed
"Direct shopping, without intermediaries!"
"Available 24h a day, every day of the year!"
"If you find a better price, contact us and we will match it!"